Installing a solar energy system has a lot of benefits for homeowners and businesses in Maine, from lower electricity costs to less fossil fuel use.
If you've been thinking about going solar, now is the perfect time to get started. The cost of solar power system installation has declined significantly in recent years, and there are several solar incentive programs, including the federal solar tax credit, available to help reduce the cost of home and commercial solar ownership.
Although payback for a solar photovoltaic (PV) system may seem long, you have to buy your electricity from somewhere. Installing a solar PV system is like buying your own little power plant; once you've paid yourself back for your investment, there's no more cost for your electric power. Goggin Energy can show you the likely output, payback, and cash flow from your solar power system to help you decide whether solar panels are worth it for your Maine home or business.
How Do Solar Panels Work?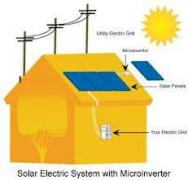 Solar panels work by capturing sunlight and converting it into electricity. 
Each panel is made up of small cells, called photovoltaic cells. When sunlight hits these cells, direct current (DC) electricity is created. A component of your solar energy system, called a solar inverter, transforms the DC electricity into AC electricity, which can be used to power your home or business.  
The AC electricity is sent directly to your electrical panel and distributed throughout your home or building as needed. Any excess electricity that's generated is sent to a solar battery, where it can be stored for later use, or to the electric grid. 
The solar electricity that you send to the electric grid accumulates credits, thanks to a solar incentive program called net metering. These credits can be used to purchase electricity from the grid when your solar power system is not producing enough power to meet your needs.
What Are the Benefits of Solar Panels?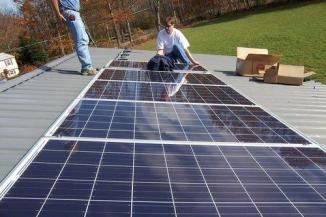 The many benefits of solar panels include:

Reduced or eliminated electric bills 

Stabilized electricity costs 

Less reliance on the utility 

A smaller carbon footprint 

Increased home value

A 30% Federal Tax Credit!
If you install solar batteries, you'll have the added benefit of being able to power your home or business during an outage. Most grid-tied solar energy systems are automatically turned off during a power outage to protect grid workers from unexpected power surges. Systems with battery storage, however, can temporarily disconnect from the grid and stay on during an outage. This allows you to generate your own power and run your home while the electric grid is down.
What Type of Solar Panels Are Best for Your Home?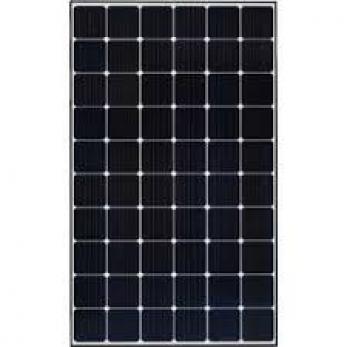 There are a large number of reputable brands on the market that offer high-quality solar panels. However, we typically recommend SunPower solar panels. SunPower manufactures the world's most efficient solar panels, and although they are slightly more expensive than other brands, they offer many advantages, including:
Longest solar warranty of any brand 

Great for homes with limited roof space 

Higher output than conventional panels 

Strong performance even when blocked by shade or dirt 

More resistant to damage than conventional panels
Goggin Energy is one of Maine's only SunPower dealers. We can help you decide whether SunPower solar panels are right for your home or business. We also install many other options and will help you choose the most efficient and cost-effective panels for your solar installation. 
Go Solar with the Best Solar Installer Near You in Maine
Goggin Energy is a leading solar company in Maine and we make it easy for you to go solar. We install custom solar energy systems that are designed to meet your energy needs, and we include a solar monitoring system to ensure long-lasting solar system performance. 
Whether you're ready to make the switch to solar or you're not sure whether solar panels are worth the investment, Goggin is here to help. We can answer all your questions about solar energy and help you make the best decision for your home or business. With many years of experience serving homeowners and businesses in Maine, we are the local solar company to trust with your solar panel installation.
Go solar with Goggin Energy! Call
contact us
 to schedule a free site visit.
Make the switch to solar energy.
Schedule a free site visit today.